ABOUT US
MyCloud is a flagship Enterprise Cloud Services platform developed by Multinet Pakistan (Pvt.) Ltd. Multinet is a leading full service B2B infrastructure & communications services provider in Pakistan. Multinet possesses a wealth of Metro fiber, Long haul network, Towernet & Global communication assets that few operators can match. Multinet is one of the four domestic fiber backbone carriers and is positioned as enterprise only end to end communications & IT company for dometic and global customers. Multinet pioneered country's first private sector long haul fiber deployment in 2005 and one of the first enterprise MPLS deployment over metro fiber in 2006. Today, we have expanded to operate country's largest independent network platform, international carrier services, Cloud compute, Managed IT & Security services, Data Centers, Satellite & Voice Services.
Multinet is known for its reliable connectivity solutions on its 12,000+ km long self-healing and scalable optical fiber network covering over 120 cities of Pakistan, as well as a diversified portfolio of managed services solutions and a large array of IT related services.
Multinet excels at addressing the diversified communication requirements of its customers through its extensive product portfolio, nationwide long-haul network, overarching footprint of international POPs and terrestrial extension into neighboring countries. We provide specialized solutions to our valued customers ranging from Single/Multi-site Local or International Data solutions, Internet connectivity & IP Transit solutions, Backhauling Solutions, Cloud Computing & Data Center services, Enterprise Voice & Video Conferencing Solutions as well as Virtualization and VSAT solutions
Multinet's comprehensive solutions portfolio, remarkable enterprise market share, a team of highly skilled telecom professionals and exemplary services make it "The Partner of Choice" for its customers stretching from Top Global Enterprises to Small and Medium Businesses. Multinet takes pride in the unwavering trust that our customers have expressed in doing business with us for over a decade now.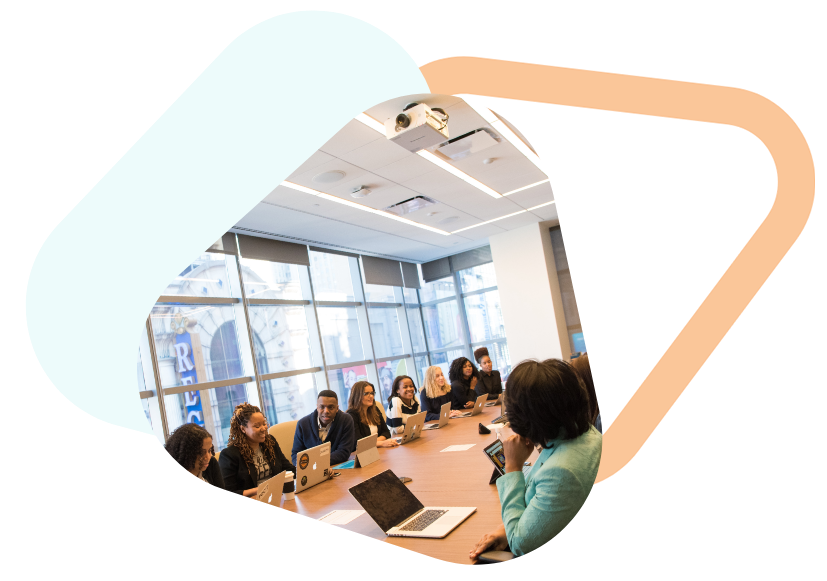 Extensive Nationwide Network
Overarching Footprint of International POPs
Terrestrial Extensions into Neighboring Countries
Most Flexible Cloud Platform
Smart Enterprise Cloud Platform
THE CLOUD FOR
SMART ENTERPRISE
Multinet Cloud is Pakistan's first Enterprise Ready cloud computing platform. We are an Infrastructure as a Service (IaaS) cloud supplier offering a high performing, Reliable, Scalable, adaptable and strong cloud Solution to enable the Mission Critical applications of businesses. Established in 2013, Multinet Cloud is the most focused initiative in a long list of services offering by Multinet, the industry's leading internet service provider. We have various Tier3 Data Centers in Karachi, Lahore and Islamabad, We are completely committed to offer the best cloud experience to Large Enterprises, SMB's, and Startups.
Multinet Cloud is a robust suite of Advance computing, data and deep industry expertise to help you on your journey to the Cloud and Digital Transformation. Discover a faster, more secure journey to cloud trusted by largest enterprises across Pakistan. Multinet Cloud consists of an Open-Stack cloud platform with over 20 Products and Services covering Compute,  Networking, Security, Firewalls and WAF, Storage, Logging and Monitoring, Archiving, Backup and Replication, Email and Web hosting, DR as a Services and SAP Hana Certified Platform. At Multinet Cloud, we give you the certainty to make the following move to HANA effortlessly and with the sort of help you expect for your association.
15 Years of Service
Comprehensive solutions portfolio

Remarkable enterprise market share

Exemplary support services

A team of highly skilled telecom professionals
OUR TEAM
Adnan is the Chairman – board of directors and co-founder of Multinet leading the organization as its Chief Executive. His guidance and experience has resulted in developing Multinet as the foremost brand in Telecom industry of Pakistan. He has a degree in Science (Civil Engineering) from Wisconsin, USA and a Masters in Science (Civil Engineering) from Minnesota, USA.

He has a rich and progressively diverse experience of over 35 years in structural and forensic engineering, construction management, quality control and project management. Adnan has conducted a series of seminars on Entrepreneurship and Marketing at the Institute of Business Administration as well as Project Management and Leadership seminars at NED University in Karachi. He also plays advisory roles in several non – profit organizations primarily focused on Education and Health and is on the Executive Council Board for the Indus Valley School of Art and Architecture, The Citizens Foundation, The Hunar Foundation and Indus Hospital.
Adnan Hayat Zaidi is the Chief Executive Officer of Multinet Pakistan being as a pioneer member of Multinet Pakistan team who led organizational growth from the inception to where the company has evolved today and has played a major role in its success especially in the domestic enterprise market.

Over the last 21 years he has been a catalyst of positive change in the organization contributing towards Institutional Sales, Business Development and Strategy. His contribution as a sales thought leader has been monumental in Multinet's extensive customer portfolio today. Working across a complex operating environment that is evolving at a rapid pace, Adnan is valued for his ability to find innovative technology solutions and build strong business relationships to meet the needs of business customers.

Adnan has a natural flair for leadership, team management, operations, marketing and channelizing sales strategy for growth. He is an alumnus of Indus Institute with Majors in Sales and Marketing.
Atif is the Vice President Business Development and the front man in the line of Multinet's domestic business. He joined in 2006 and has held various Senior Management positions at Regional and Head Office levels.

His extensive expertise in telecom and digital services backed by a strong commercial and technical background played a key role in the success of Multinet Pakistan. Well versed in managing and leading business teams in technology business domains such as Datacomm, Fiber optics, Telephony, Wireless solutions, VSAT services, Managed IT services, Cloud & Data center tech, SD WAN, network interconnects, IRUs, Tower fiber and IP Transit arrangements. Mr. Tahir holds double Masters in Business Information Technology and Business Administration. His experience and calibre makes him an integral part of Multinet Pakistan's management team.
Asad is the Head of Infrastructure, Cloud & Information Security, a highly accomplished and decisive senior member with over 16 plus years of progressive network service experience from cloud computing to IT Enabling Services and Information Security.